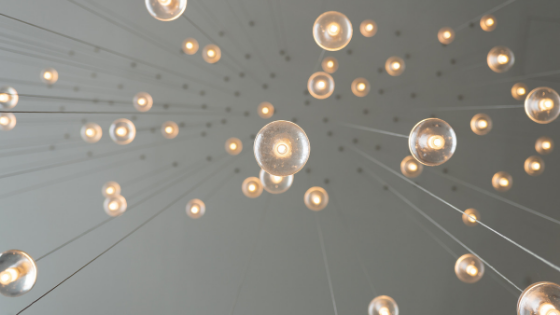 Even if your apartment in Phoenix, AZ has large, oversized windows that will allow natural light to pour into your home throughout the day, it probably isn't enough to keep your home lighted for all of your needs. While dealing with basic fluorescent lighting is typically a thing of the past in many luxury apartment homes, the lighting that comes standard in your apartment may still not feel sufficient in helping you to feel at home in your new space.
There are plenty of ways to bring lighting into your home, from small desk lamps to attractive lighting features that will provide an abundance of light without requiring any permanent changes to your apartment. However, as you bring in these different lighting fixtures, it is important that you take into account a strategy that will help your apartment to flow and feel cohesive.
Here are a Few Tips For Setting Your Home Up With the Best Lighting:
Pick a hue and stick to it. You'd be surprised how often homes are filled with all sorts of different types of lighting. Light bulbs are available in different hues, and when you don't make a conscious effort to choose one of these hues over the others, then you are going to end up with a mash-up of different color lights in your home. Choosing one will bring all of your lighting fixtures together to create one solid flow of light.
Think long term for reliability. LED lights are more reliable in the long term, and will save you money on your electric bill. Those old lightbulbs are a thing of the past, and what's worse, if you find yourself living with them, you are likely to find yourself in the dark with a burned-out bulb far more often than you'd prefer.
Put the lighting where you need it the most. It may seem like it makes the most sense to stick a lamp far in the corner where the table is already sitting, but if you don't typically sit on that side of the room, then that lamp isn't going to be very helpful. Move your furniture to accommodate your movement, and bring the light to where you will need it the most.
In most cases, making a few small changes to the lights in your home can have a big impact on the way your apartment feels. For help finding the right apartment for you to light up, contact us.