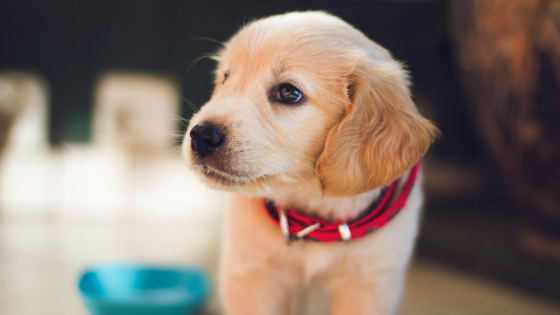 We see a lot of pups at our pet-friendly apartments in Phoenix, AZ. While it's never a good idea to give your dog table scraps, there are a few foods that are good for you and Fido, too. When you're giving your dog "people food," make sure you're preparing it in a way that's healthy for your four-legged family member.
Here are a few ideas:
Eggs
These protein-packed pockets of goodness can stave off hunger and keep you energized throughout the day. If you want to share your bounty with your canine, set some time aside to hard boil a dozen.
Humans: Chop hard-boiled eggs and add to salads.
Dogs: Hide medicine inside the egg whites, or simply set a whole hard-boiled egg on top of his food.
Pumpkin
Pumpkin is filled with healthy beta carotene (that's where it gets its vibrant orange hue). Beta carotene is converted into vitamin A, which is tasked with helping living organisms produce healthy skin cells and solid immune systems.
Humans: Go for a pumpkin-infused smoothie.
Dogs: Bake ready-to-eat pumpkin dog treats.
Salmon
Salmon is an excellent source of omega-3 fatty acids, which support positive immunity, healthy skin and luscious hair (or fur, as the case may be). Although it's probably not a protein you'll have on your daily menu at home, it's a great item to share with your pooch when the occasions arise.
Humans: Glaze the fish with honey and garlic to create a taste that's perfect for a full dinnertime meal.
Dogs: Be sure to set aside some salmon before you put the other ingredients to work. Baked or broiled salmon with nothing else on it is perfect for a dog that's deserving of a special treat.
Chicken & Rice
Chicken's a great protein that can make any almost any dish heartier. Pair it with rice and you've got a meal that'll last for dinner tonight and lunch tomorrow.
Humans and dogs: Boil thin chicken strips in water until they're thoroughly cooked. Prepare rice in the same water so it's already infused with the flavor of the chicken. Add barbecue sauce or interesting ingredients to your own plate. Your pet's treat won't require any additional seasoning.
Element at Deer Valley is a stunning apartment complex that comes complete with all the conveniences you'll need to feel comfortable, whether you're working from home or enjoying time off with your pooch. Take a look at the awesome amenities our Phoenix apartment community offers!