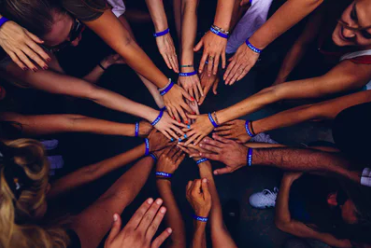 Being a part of a community means more than simply living in a particular ZIP code. People love knowing that they are a part of something larger — a way to connect to their fellow humans through fellowship, service, and fun. Community events don't have to be intensive or overly time-consuming, so don't be worried! People have been joining community service organizations and helping others since the dawn of time, and it fulfills a fundamental missing piece in our lives to help others. Sure, you could leave it up to the professionals and elected representatives — but where's the fun in that? Here are all the reasons you'll ever need to get involved in community events in the Phoenix, Arizona, area.
Expand your network
It's true; you never know who you will meet during a community event. All kinds of people, from past presidents to celebrities, look for ways to improve the world around them, and community events fulfill that need. Who knows? You might meet your next employer — or future spouse!
Enhance your skill set
Are you looking for a way to get some on-the-job training for a new career without making a complete change? Getting involved with community events allows you to push yourself with new skills or tool kits, providing you with valuable knowledge that you can leverage in the future.
Make your voice heard
Depending on the organization, getting involved in the community may provide you with a way to share your thoughts and voice with a broader audience. You bring special expertise that is unique to you — and the world needs to hear from you!
Create a sense of ownership
Whether you are helping clean up a children's playground or helping build a ramp to a community center for the elderly, you will appreciate the sense of accomplishment and ownership each time you think of your community project. The positive vibes coming your way can encourage others to get involved, too.
Community is an incredibly important part of our life at Element Deer Valley in Phoenix, Arizona. While we are still close enough to allow you to commute to Phoenix, our friendly and refined style of living promotes harmony with the elements and our community. Learn more about the stunning locale of Element Deer Valley and our pet-friendly modern apartments online, or visit us today.