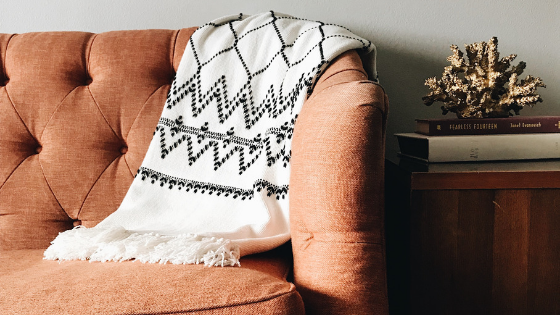 Fabric plays an important role in the appearance of your clothes and furniture in Phoenix apartments. When you have an unsightly stain on a fabric couch, a curtain or even a clothing item, it may distract from conversations or engagement with guests. By taking measures to remove a stain, you can get back to your routine.
Detergent Stain Removal
Stains do not always require a specialized cleaning agent to remove the mess. Many common stains like tea or coffee stains may only need the right detergent. Keep in mind that cleaning the stain early plays a role in the ideal solution. Start with rinsing the stain under cold water. If it is a fresh spill, then blot the area before you rinse it under cold water. Apply detergent to the stained area and rub the area gently. Allow the detergent to sit for half an hour and then wash the clothing according to the instructions.
Using Dish Soap
Grease or oil stains are annoying because traditional stain removers and detergents may not get rid of your stain. A simple solution is using dish soap on your fabric. Start with blotting away the excess grease on a paper towel. Apply the dish soap to the stain and rub gently. Rinse it with cold water and check the stain. Repeat the process as necessary.
Vinegar and Salt
Fill a sink, bowl or bucket with equal parts of water and vinegar. Add a teaspoon of salt and then soak fabrics stained with mildew in the mixture. Allow it to sit overnight and then remove it from the mixture and rinse it. If you see that a stubborn stain persists, then put vinegar and salt directly on the stain and allow it to sit without diluting it in water. Wash the fabric after looking at the cleaning instructions.
Vinegar and Water
Coffee, tea and similar stains come out with a solution that is 1/3 vinegar and 2/3 water. Dip a cloth in the mixture and blot the stain. For larger stains, soak the fabric in the mixture. Allow the fabric to sit in the sun to dry and then wash it in the machine or according to the instructions.
Hair Spray Stain Removal
Ink stains are difficult to remove through traditional measures; however, you can remove the stain with hairspray. Put a paper towel on one side of the fabric and then saturate the stain with hairspray. Use a second cloth to blot the ink. Repeat the process until you no longer see the ink stain and then wash the fabric with an enzyme detergent.
Removing stains from your fabrics will allow you to enjoy the curtains, furniture or clothing item for a longer period. The key is using the right strategy for the type of fabric and the stain. For more details about removing stains or to see available apartments in Phoenix, contact us today.