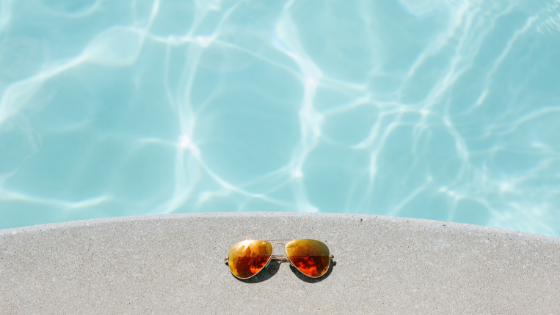 Phoenix is undoubtedly a hot place, and thus staying cool during the spring, summer and, yes, even fall (and sometimes winter!) is a priority for all residents. Keeping residents cool and comfortable all year long is a priority of Element Deer Valley, and one way this apartment community does that is by offering an incredible variety of water features, including four different pools with spas to enjoy.
Swimming pools, in general, may be a common asset available in apartments in North Phoenix, Arizona, but few offer the great array as that offered here. But maybe you're not sure what's so great about such backyard water features? Well, just take a look at the following three reasons why it's high time for every Element Deer Valley resident to take advantage of the on-site pools:
Social Interaction
What better way to cool off from a hard week of work than by inviting your friends over and enjoying a lazy afternoon poolside? Or maybe you're new to town and looking for new friends? Living in a luxury apartment complex such as this offers plenty of opportunities to meet new people while sharing great apartment amenities such as the pool.
Fitness With Style
Of course, pools don't just have to be enjoyed in leisure style. One of the great things about this amenity is that it offers both fun and fitness opportunities. In fact, swimming is among the best, if not the best low-impact workouts a person can do. From swimming laps to underwater cardio, there are plenty of different ways to use the on-site swimming pools to get fitter.
Staycation In Your Own Backyard
Here at the Element Deer Valley, you just need to step into your backyard to enjoy access to a relaxing oasis complete with pools, spas, grills and gorgeous landscaping. Around each of the apartment pools are plenty of lounge chairs and cabanas with comfortable outdoor furniture. Need to unwind after a long day? Grab your favorite book and some sunscreen, and enjoy being transported to a whole different environment.
Learn More About Element Deer Valley
Curious about what other amenities this North Phoenix apartment complex has to offer? Visit our website or contact one of our friendly representatives to learn more.