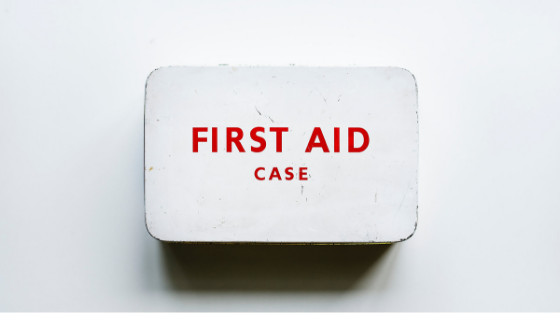 Whether you're out and about or at home, accidents can occur when you least expect it. Having a stocked first aid kit may not be the miracle you're looking for, but it can go a long way to reducing the effects of a sudden injury or illness.
The Basics of First-Aid Kits
A well-stocked first-aid kit consists of safety supplies, medications, and emergency materials. And while each one may look a little different, experts recommend going overboard rather than the other way around. Items like gauze, adhesive tape, and cold packs will seem pretty obvious, as will things like pain relievers, allergy medications, and calamine lotion.
These are all common remedies that can make it easier to instantly treat a wound or ache. When it comes to injuries at the apartments in Phoenix, falling objects, cuts, sprains and burns all make the top 10 lists, so plan ahead accordingly. (Choking is also up there, so you may want to learn how to give yourself the Heimlich against a table or countertop just in case.)
One Step Further
You should have a variety of bandages (for different types of wounds), as well as antiseptics and antibiotic ointments. Some first aid kits will even have activated charcoal to counteract a poison or accidental overdose (although you should only use this if you're told to do so by poison control).
Before you close your kit, double-check for the following extra items:
Cotton balls
Gloves
Syringe
Thermometer
Tweezers/scissors
Plastic bags (for disposal of contaminated items)
Emergency supplies (e.g., flashlights, candles, etc.)
Having these things on hand makes it easier and safer to administer treatment to yourself or to others. You don't have to touch the wound directly when you have gloves on and you may just be able to coax that splinter out on your own with tweezers.
Stocking a first aid kit isn't the most glamorous thing you can do with your weekend, but it may be the smartest move you ever make. If you're looking for an apartment complex that takes safety as seriously as you do, Element at Deer Valley may be exactly what you need to rest easy at night. Give us a call today to learn more about our facilities!