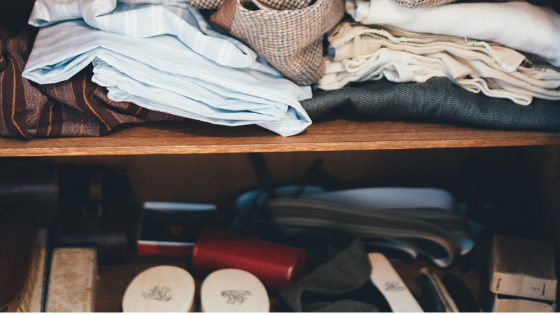 Most of us know that our closet doesn't have to be as packed as it is, but not everyone can bring themselves to part with the clothes they just don't wear anymore. Maybe these clothes were gifts from special people in your life. Maybe they were purchased for a job that you no longer have. Maybe you're sure you will wear them one day, even if that day hasn't come around in more than two years. If you're struggling for any reason, here are some ways to make the transition easier.
Think of Its New Home
Maybe you don't love the way that sweater fits you, but that doesn't mean its next owner will feel the same way. Whether you sell or donate it, think about how much joy your clothing can bring to someone else who deserves it. When you're holding the clothes in your hand, picture it on someone who will instantly feel more confident the moment they try it on.
Consider the Perks
Can you imagine what it would be like to open your closet and actually be able to find something? Wouldn't it be amazing to be greeted solely by your favorite garments? Picture the result before you get started on the work. If you're having trouble getting motivated, start by parting with the clothes that are easy to sort. Anything that's fraying or dotted with holes can go without much hesitation.
Separate Your Memories
If you absolutely can't bear to get rid of something, make a pledge to separate your mementos. This can be anything from the shoes you wore at graduation to the dress you wore at your engagement party. There's no need to start with a clean slate when you can sort out these items and put them in a separate location (e.g., a hope chest, a dry space in the attic, etc.).
When you live in the apartments in Phoenix, it helps to have an uncluttered space. The lack of chaos in your home can translate to less anxiety and stress. If you're looking for more room to grow in your next place, tour the Element at Deer Valley. Call us today to see just how spacious our apartments can be.